About Us
Our Mission
Restorative Formulations offers a range of therapeutic formulations with a focus on maximizing hormone and cardiac function in the clinical setting for physicians. Setting the standard for purity, 95% of our botanicals and botanical extracts are certified organic or wildcrafted. Restorative Formulations develops highly concentrated, therapeutic dosages to give your patients rapid results. Our company is owned by physicians and our products are intended for physicians looking for both clinical efficacy and high level quality assurance in finished product testing. Our company has been awarded the highest GMP compliance for FDA CFR 21 guidelines as a Grade A in GMP compliance.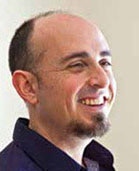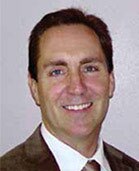 ---
Highest Potency Extracts at Therapeutic Dosages
Herbal extracts need to be potent in order to be effective. That's why we employ state-of-the-art extraction methods that use only whole compounds found in nature (water, certified organic alcohol, carbon dioxide), to create highly concentrated extracts, sometimes up to 100:1 extract ratio. 100:1 extract ratio means that it takes 100 KG of plant material to make one KG of an extract. Then we verify the concentrations using HPLC analysis, not less expensive methods that inaccurately show inflated numbers such as UV spectrometry.
Some Restorative Formulations products use "Px" in the name, to highlight the fact that the formula is far more potent than that found in comparable products from other manufacturers. This is our assurance that your patients will get the therapeutic dosages they need equating to rapid clinical efficacy.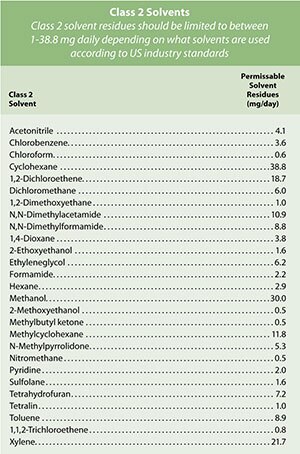 ---
Evidence-Based Formulas Stem from Botanical Polypharmacy
When discussing synthetic drugs, "polypharmacy" means using multiple medications for one individual. This approach often leads to adverse drug events and needless drug-drug interactions.
In contrast, botanical polypharmacy optimizes the multiple bioactive constituents naturally present in a plant, which work synergistically with each other and with other herbal ingredients. Rather than using single, isolated active constituents, Restorative Formulations prefers optimizing the synergistic value of the range of compounds offered in the whole botanical. The advantage of the botanical polypharmacy approach is that it acts on various targets in the body simultaneously, achieving balance and optimal health.
---
From Farm to Capsule
We go the extra mile to secure the purest, highest quality raw materials available. Our ingredients are sourced and contracted from farms in North America, Europe and Asia that practice sustainable certified organic agriculture methods. These key relationships with farmers help us accomplish the challenging task of maintaining consistent access to Certified Organic (70%) and Wildcrafted (25%) herbal ingredients.
---
We Can Prove Why Our Products are the Purest
Every good physician trusts the guiding principle of Primum Non Nocere or "First Do No Harm". That's why Restorative Formulations avoids using solvents and chemical-based extraction methods that could worsen your patient's health. We use only water, carbon dioxide, and certified grain alcohol in our extraction processes for certified organic extracts. Our products are safer because we are committed to using 95% Certified Organic or wildcrafted herbs. In addition, we do not use shellacs, fillers, binders or artificial anything. We go to great lengths to avoid exposing your patients to ingredients that could cause a potential reaction. All of our products are hypoallergenic and do not contain gluten, wheat, dairy, corn, soy, sugar or yeast.
---
Our Commitment to Support Our Physicians
Doctors who use Restorative Formulation products represent a very diverse group, from Cardiologists, to Anesthesiologists, to Naturopathic Physicians. But, they all have one common quality; they have extremely high standards regarding their patient's care. That's why we support educational opportunities by sponsoring annual integrative medical conferences. Our focus on education has slowly evolved into the creation of a separate, non-profit (501c6) medical association, now called the Association for the Advancement of Restorative Medicine (AARM). Restorative Formulations maintains platinum sponsor status for AARM.
We also support our doctors by allowing the sales of our products exclusively to physicians and their patients. We work diligently to protect the value and purity of our brand and strictly prohibit sales to non-physicians and internet retailers.