Quality Assurance
Certified Organic: The Truth is in the Labeling
There is a common misconception that professional supplement brands use only organic herbs and organic herbal extracts. The reality is that the majority of cultivated herbs used in these products are conventionally grown, using pesticides, herbicides, and chemical solvents at various points in the manufacturing process.
Restorative Formulations has set a standard unsurpassed by any other brand of supplements on the market by using 95% Certified Organic or wildcrafted herbs. To maintain organic certification, the only materials permitted in the extraction process are water, certified organic alcohol and carbon dioxide. By using Certified Organic herbs, we eliminate the possibility of toxic solvents finding their way in the final product.
Restorative Formulations is proud to be one of the very few manufacturers that meet this strict Organic standard.
What Solvents Will You Accept?
When selecting herbal products for your patients, be sure to ask the manufacturer about what solvents have been used. Most suppliers use Class 2 and Class 3 solvents,but what they often fail to mention is that several are listed by the state of California as chemicals known to cause cancer or reproductive toxicity.
If the product isn't labeled "Certified Organic" or "Wildcrafted", then it is likely that pesticides and Class 2 and Class 3 solvents were used in the agricultural and manufacturing process. There is no legal requirement to list solvents, pesticides, or toxins on the label, so patients may unknowingly be exposed to chemicals associated with adverse reactions.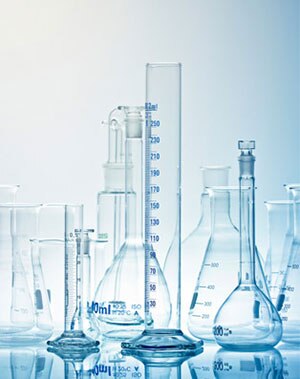 Maintaining the Highest Possible Standards
We are proud about several important details:
Independent lab tests on every batch
Our formulas use highly concentrated therapeutic dosages, sometimes up to 100:1
The minimum constituent biomarkers are stated on the label
We use HPLC testing to monitor specific constituent markers, as opposed to UV spectrometry which is less expensive but less accurate.
Every manufacturer is required to meet FDA GMP regulations. This assures that supplements are safe, high quality and deliver the appropriate identity and strength. The Restorative Formulations facility not only is GMP compliant, we have Grade A status.
Research and clinical experience are central to the development of Restorative Formulations. Our Product Development Team of physicians is led by Michael Friedman, ND. Our team combines their experience with a knowledge of the traditional and modern uses of herbs to develop new products and improve upon existing ones.